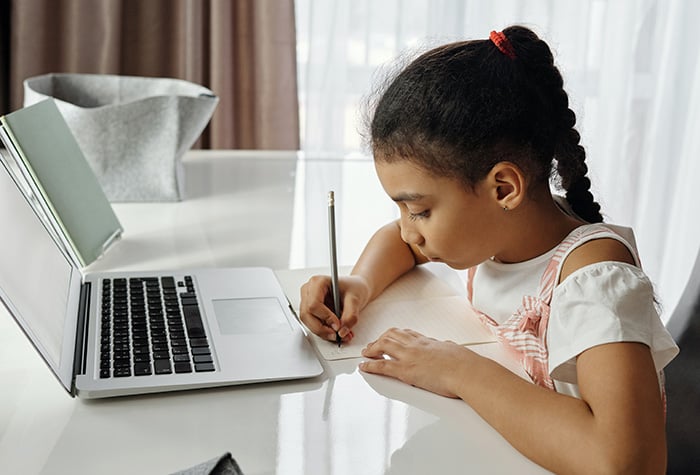 Are you looking to upgrade your K12 events beyond a Google Meet link to a more flexible and convenient option that increases participation, collaboration and efficiency? BoothCentral's virtual events are exactly what you've been looking for! Read our quick-start tips to help you build amazing virtual events from open houses to parent-teacher conferences, HR benefit workshops to career fairs!
Quicktip #1:  Keep It in the Comfort Zone
Use optional text and video capabilities, and our user-friendly interface to match how users interact digitally.
People love to connect digitally. Think about it. Many of us text before calling, we email in abundance, and when was the last time you sat down with a friend to flip through a photo album? Instead, we tag each other on social media or DM our favorite photos.
BoothCentral's event platform allows users to choose whether they want to be seen or hidden in video, allowing for a comfortable experience for both extroverts and introverts. The best part? The text and video capabilities match the user-friendly interface we are all accustomed to, making asking and answering questions and sharing information easy!
Quicktip #2: Use the Power of Virtual Exhibitor Booths
Let users interact and learn from booths, just like a live event!
Virtual exhibitor booths are quite simple. They can be customized to include graphics and pre-recorded video options to catch the attention of attendees. They allow families to browse information with the option to engage with either a text or video chat.
However, it's still important to do some planning to ensure the participating schools understand how virtual events work. Give them as much support as you can, including clear communication that the more they put into their virtual booth setup, the more attendees will get out of it.
Quicktip #3: Leverage Live Video Chat
Give attendees real-time visibility using video with show-and-tell features, chat options, and more!
Highlight the amazing features and functionality of your schools by leveraging the power of video with live chat! Give tours and highlight your facilities and resources all in the virtual platform! Your attendees will love the behind-the-scenes access, and your booth exhibitors can share even more than they could in an in-person booth. With a show-and-tell feature, exhibitors can enhance the booth experience with in-depth videos and video chat improving engagement and learning opportunities.
Quicktip #4: Think Through a Solid Livestream Strategy
Live content can help boost engagement and access to valuable information.
With a virtual event, you can leverage pre-recorded video but remember that there is an option to livestream as well! Live content can help keep attendees engaged and help direct participants to the virtual booths to check out valuable information. The more ways your livestream can drive visitors into virtual booths, the better! With a constant ebb and flow of attendees, it's a great idea to direct them to the virtual booths every 10 minutes on the livestream to ensure new participants don't miss out on all your booths have to offer!
Quicktip #5: Don't Forget the Value of Marketing
Use clear and consistent messages on the value of the event and what attendees will walk away knowing.
Much like any event, it's important to plan out a marketing strategy that includes promotional communication early and often! There's no use in creating an awesome virtual experience if you don't also market it with clear messages on the value of the event and what attendees will walk away knowing. Let people know what to expect–will they be able to join from their smartphone? Is there a schedule of events? (Hint hint – the answer should be yes!) Can they chat with their friends who are attending virtually, too? Your clear and consistent messages will help families spread the word to their own networks. Make sure you also make a plan for a reminder communication that occurs at the start of the event. People are more likely to click through to an event that is occurring 'right now'.
BoothCentral is able to help you plan and launch your events- may it be in-person or virtual. We believe in making your ideas happen without the stress of managing different forms and platforms. Going digital has never been so easy, and with BoothCentral we make it pretty painless. We collaborate with you so you can connect with your community. It is just that simple, and just that awesome.
Interested in learning more about how to create a successful K12 event?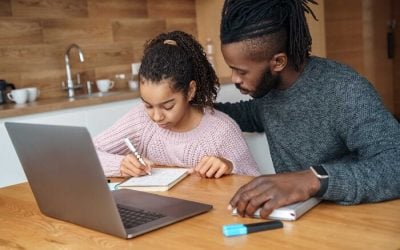 Running a successful K12 event doesn't have to be complicated or break the bank. BoothCentral offers a flexible and convenient...
Join the BoothCentral Community!