Successful hybrid events adds virtual elements to your traditional in-person events. While hybrids may not be the go-to format you're used to, you've likely already dabbled in some of the event technology that makes them work. Now it's time to leverage those key virtual elements and thoughtfully plan for how they'll serve as a compliment to the in-person experience. These virtual elements will give your attendees options for how they want to engage and reach a larger, geographically dispersed audience. They also act as an insurance policy in case it is necessary to cancel the in-person portion of your event.
We've gathered some wisdom from fellow industry experts to help guide you as you shape your next successful hybrid event.
No Bad Seat in the House
It's important to think in terms of having two audiences – one that physically shows up at your venue, and one that physically shows up in front of their own computer, tablet or smartphone. Don't forget that your virtual audience is not passively signing up to watch other people attend an event – they're attending it, too. They just have different seats.
If you've ever seen a musician perform to a stadium of people, you know that they're not just playing for the front row of fans, they've crafted a performance big enough to engage everyone. Sure, you might still want to be front and center, but with jumbo screens, elaborate stage design, special lighting effects and more, you'll be entertained even from the nosebleeds.
Marketing, Not Magic
There's no use in creating this awesome virtual experience for your event if you don't also market it as such. There might be an element of educating consumers on what exactly "hybrid" means. Let people know that they have distinct and equally compelling options for attending – explaining that the in-person experience will follow safe CDC guidelines, and the virtual experience won't be lacking any excitement for those who are unable or uncomfortable attending in-person. 
Hire a Virtual Emcee
Another great way to make sure your hybrid event is engaging both the in-person and virtual audiences is to employ (at least) two community managers or event hosts. One to facilitate the in-person experience and one to speak directly to the virtual viewers. Your "Virtual Emcee" should engage with vendors in their booths, participate in the live chat and make their audience feel like a part of the action. Ideally, they will be supported by a "street team" who can help liven up your livestream with planned and spontaneous interactions on the show floor. 
Solid Livestream Strategy
Here's the real golden nugget of advice. A great camera does not equate to a great livestream of your event. Nope, it takes planning. You need to build out an agenda for who, what, where, and when you'll be streaming. This not only lets your crew prepare for the logistics, it also allows and encourages vendors to help market your show to their followers. They'll know exactly when they're being featured on the livestream, so they can tell their networks to tune in virtually. They might even want to come up with a view-to-win contest or a special shopping code they reveal live to their virtual viewers. The more ways in which your livestream can drive visitors into physical and virtual booths, the better. Because, ultimately, when your vendors succeed, you succeed. 
Up Your Sponsorship Game
When you rethink the way attendees can access your event experience, you also have the opportunity to rethink the way sponsors can reach them. It opens up doors for a broader reach during the event, but also for new and improved digital and experiential sponsorships, and even on-demand content that may live on well beyond the show. With more (and more valuable) sponsorship opportunities, you should be able to help offset the technology costs that come with ramping up your virtual event components. 
There you have it. Easy, right? Well, easy isn't exactly what you signed up for. Hybrid events take planning. There's no way around it. Hopefully you're up for yet another wonderfully rewarding challenge. 
Ready to Make Money on Virtual Events?
We've specifically designed our platform to help event promoters and their organizations increase profit margins and make money.
Many event promoters are now looking at turning their traditional physical events into hybrid events.
A hybrid event combines an in-person destination with a virtual component, too, to help increase reach,  attendance and revenue.
We loved working with the folks at BoothCentral to host a Virtual Wedding Show in June 2020.
The platform has some really fantastic functionality including Virtual Booth chat rooms and live streaming, plus the folks at BoothCentral were super helpful and responsive to questions. Would definitely recommend them." — Angela Quigley; Co-Owner MarriedInMilwaukee.com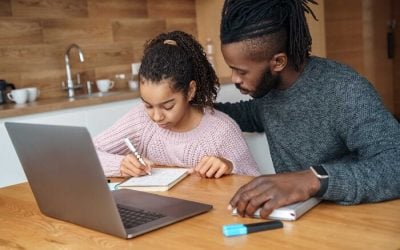 Running a successful K12 event doesn't have to be complicated or break the bank. BoothCentral offers a flexible and convenient...
Join the BoothCentral Community!