Meeting members of the community, parents and students in engaging online environments can foster communication, collaboration, and learning—in a safe space for all! Here are just a few of the incredible events your school can host to champion growth in your school community!
Enrollment Fairs
Showcase the different schools in your district for open enrollment and school choice programs with a virtual enrollment fair. Enrollment fairs can include a virtual booth for each school where families can review information, videos and images of the school. Give parents the opportunity to text and video chat with principals and key school employees.
Open Houses
Looking for a way to showcase everything your school has to offer? Virtual open houses are a great way to invite the public to see everything your school has to offer and connect potential students and families with your teachers and programs.
College Fairs
Host a virtual college fair for students to give them the unique opportunity to learn about post-secondary course options and speak in real-time to college representatives. Virtual college fairs are a wonderful option to boost participation amongst colleges, universities, and other post-secondary institutions because geography is no longer a constraint.
Community Partner Resource Fairs
Acknowledge the wonderful businesses, partners and supporters of your school with a community partner resource fair! Shine a light on their contributions and support and allow students and families the opportunity to learn from and meet with community partners to gain access to valuable resources and information.
District Hiring Events
Save time and resources with virtual recruiting and hiring events! Many school districts are constantly recruiting to fill open positions. Hosting virtual hiring events allows potential candidates the opportunity to learn more about openings and talk directly with hiring managers.
Employee Benefit Fairs
Do you have amazing benefits for your employees but find it difficult to share updates and information in readily accessible areas? Not anymore! A virtual benefit fair can provide school employees with the opportunity to find out about all of the benefit options and ask questions directly to the providers on the topics that are most concerning to them.
Career Fairs
Allow students the unique opportunity to talk with professionals in a variety of careers with a virtual career day! Highlight inspiring career opportunities and career journeys by giving students the opportunity to hear directly from professionals. Virtual events allow you to tap into professionals outside of your geographic location for endless possibilities and unique career perspectives. Plus career professionals love the flexibility! They can participate without traveling.
Parent / Teacher Conferences
Never fumble with Zoom or Google Meet links again! Parents love the convenience of talking virtually with teachers without waiting in line. Instead of attending an in-person event in a school gym or classroom, teachers can have their own booth. Each booth can be customized with class projects, syllabuses, and notes, and parents can talk with teachers at scheduled times or in a freeform format.
Student Showcases
In a virtual world, geography no longer matters. Grandparents and other family members across the country can now be present and participate in virtual science fairs and end of the semester project showcases. Family, friends, and the larger community can now engage with students within customizable virtual booths to celebrate their successes in an exciting, inspiring new way!
BoothCentral's virtual events are easy to set up and easy to navigate for users of all ages and tech levels.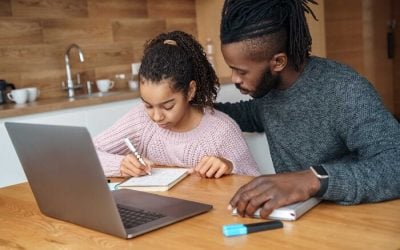 Running a successful K12 event doesn't have to be complicated or break the bank. BoothCentral offers a flexible and convenient...
Join the BoothCentral Community!