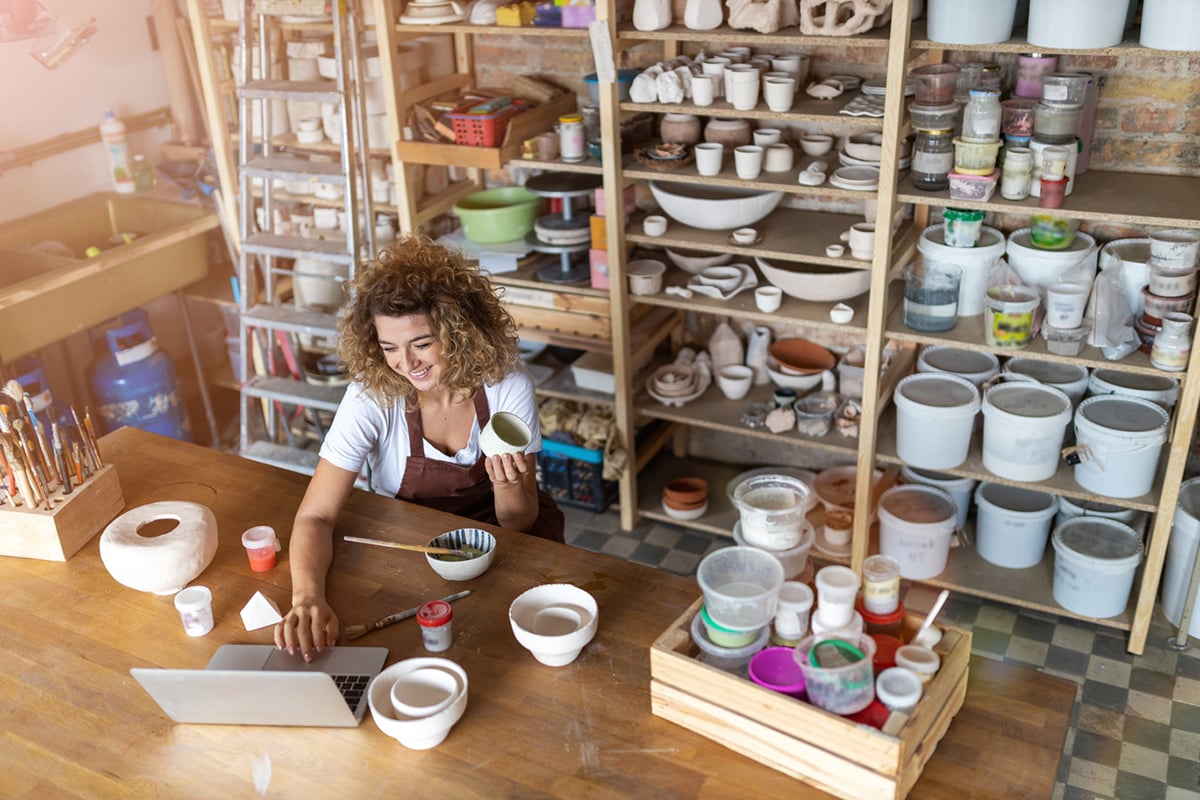 If you're like many arts and crafts fair organizers, you didn't get into this gig because of your passion for IT. However, your creative background is very advantageous for adapting to the new virtual normal. And you'll be happy to know that with the right platform and people, you can put on an engaging digital experience without paying much attention to all the techy details.
So, what exactly will your virtual art fair look like? This is not only the question you need answered, it's also what you'll have to make clear for your artists, partners, vendors and audience, so let's dive in. 
In planning a virtual event, (or a virtual component for your hybrid event) you'll want to keep in mind all of the same things that make your in-person events special and successful:
1. Quality Products, Thoughtfully Displayed
While virtual events might not have the same capacity limitations as other event venues, you can still be selective with how many vendors you'd like to include. Vet them to be sure their work fits your overall vision and to be sure they can represent themselves professionally in a digital booth. Their photos and videos will ultimately shape some of the look and feel of your event, so set your quality standards and communicate them.
2. A Sense of Community Camaraderie
Just because everyone's attending from different places, doesn't mean they can't socialize. Make sure your platform is set up with sophisticated live chat and video chat tools to facilitate conversation among artists and attendees. Plan engaging blocks of streaming content throughout the event to help maintain a central focus when shoppers aren't perusing artists' booths and websites.
3. Get Partners Involved
Like, really involved. This is where that creativity element really comes into play. Maybe you want to donate a portion of the proceeds to support the arts in your community (bonus = attracting ethical shoppers), or perhaps a notable artist is willing to do a live Q&A. Don't just make a routine ask for sponsors, see how they can be woven into the live stream.
4. The Overall Vibe – Be it Fun, Funky or Fancy
Don't underestimate the power of visuals (okay you're not going to do that – you're into art for Pete's sake) to help set the tone of the event – beginning with the marketing efforts leading up to it and all the way through to post-event surveys. Make it cohesive. During the event, attendees should be able to see your branded graphics and know they're in the right spot. Then the content you curate for a live stream should help bring it all to life – through music, how-tos, performance, demos and more.
5. A Solid Promotion Plan
You've established the vibe, now make sure you show it off – enticing visuals paired with a clear and concise message will help set the expectations of your audience. Use them consistently across social media platforms, in any paid advertising you might have, and even in your vendor and partner communications. Even after registrations roll in, stay in touch with your audience via e-blasts to get them excited about the event, and explain the logistics of how to attend, but more importantly why to attend.
Virtual is the new black. Or at least the new way to work, learn and find some entertainment without the risk of germ-spreading. So get creative, embrace the open-ended possibilities and set yourself up with the right platform and people to help make it happen.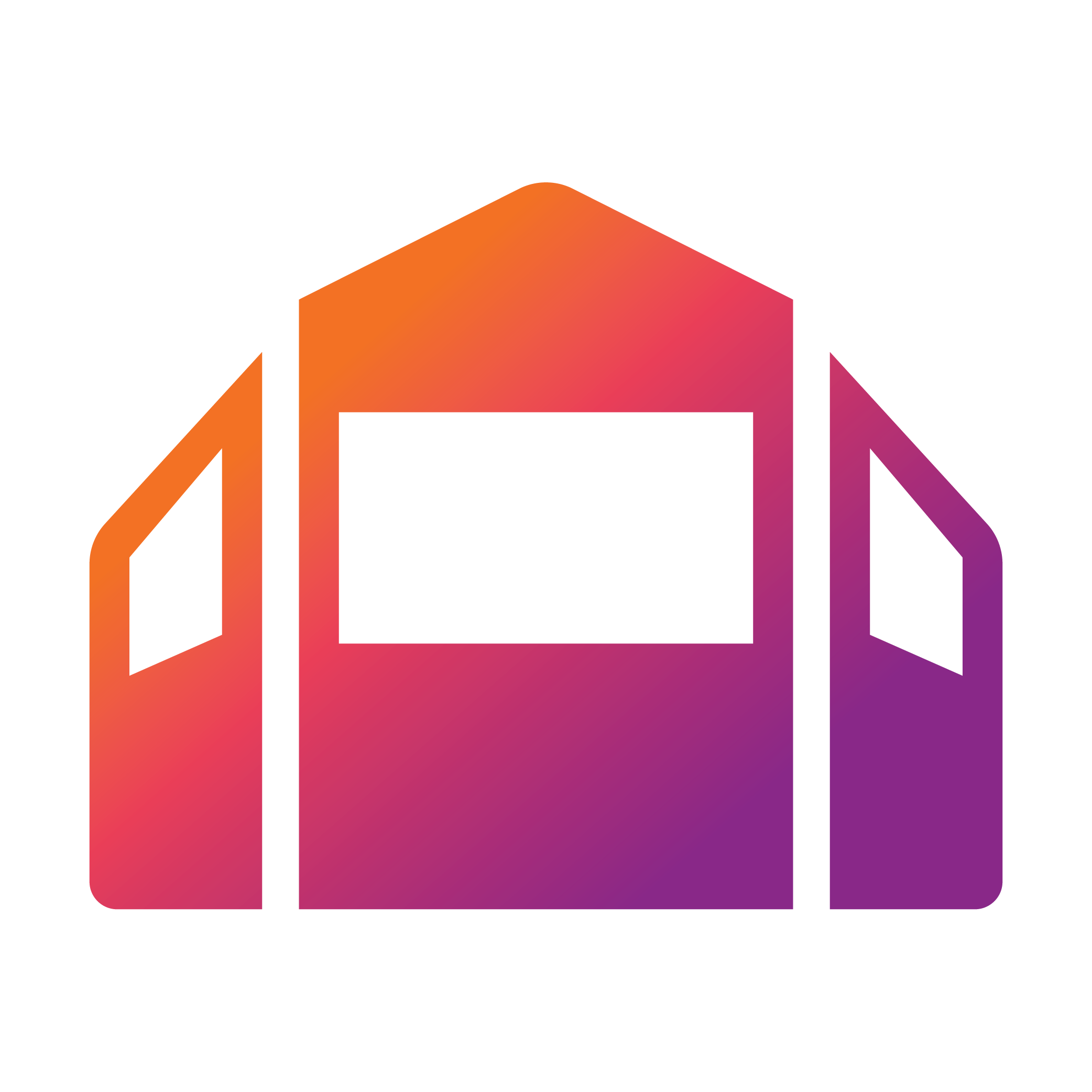 Ready to Make Money on Virtual Events?
We've specifically designed our platform to help event promoters and their organizations increase profit margins and make money.
Many event promoters are now looking at turning their traditional physical events into hybrid events.
A hybrid event combines an in-person destination with a virtual component, too, to help increase reach,  attendance and revenue.
Learn more about Hybrid Events >>
It was a pleasure working with Booth Central and their support team. 
Their attention to detail and quick response to our organization, as well as our vendors, before, during, and after our show was beyond our expectations. Vermont Hand Crafters highly recommends Booth Central!"  – Elizabeth Boudreau, Director of Events @ Vermont Handcrafters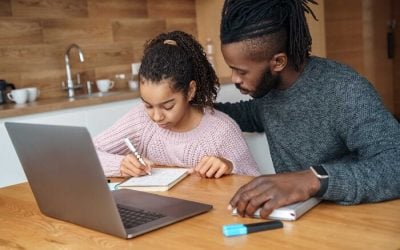 Running a successful K12 event doesn't have to be complicated or break the bank. BoothCentral offers a flexible and convenient...
Join the BoothCentral Community!