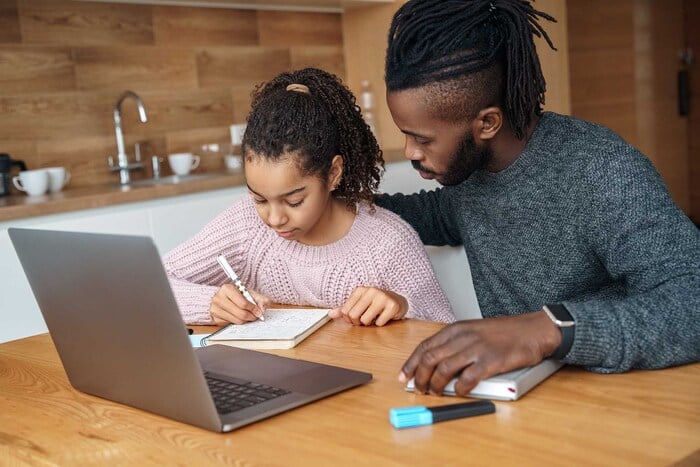 Running a successful K12 event doesn't have to be complicated or break the bank. BoothCentral offers a flexible and convenient virtual event platform that increases participation, collaboration, and efficiency! Whether you are interested in hosting virtual open houses, career fairs, student showcases or HR training, here are a few things to keep in mind as you prepare for your next event!
1. It's the Same, but also Different!
Hosting a virtual event brings many benefits to K12 programs, but it would be a missed opportunity to simply take an in-person event and make it virtual. When people engage online, their mindsets, social behavior, level of comfort, attire, and even their attention spans are quite different! As a result, you have the opportunity to shape your event to how people think and act when they are online.
In today's digital world, people are accustomed to scrolling, clicking, and interacting with others online in real-time. Take advantage of this level of comfort with a virtual event!
Connect with participants in a comfortable, familiar environment that lowers the intimidation factor of speaking one-on-one with a teacher or principal. "Join Video Chat" buttons can be an easy way to create a non-threatening experience that fosters improved communication..
2. Broaden Your Audience and Follow Up!
Virtual events are a welcomed option for many families as they constantly come and go, juggling jobs, kids, and activities. More attendees can participate with virtual event options because they don't have to account for travel and time away from home or the office.
The greatest part about virtual events—they can continue to be a resource after the live portion is over!
All information, images, and pre-recorded video can be made available for weeks or even months after the event. This makes a single event a valuable ongoing resource for families looking for additional information. Moreover, you can email attendees with engaging follow-up content in case they missed something or if they'd like to revisit some of the information they viewed previously.
3. Remember Why Attendees Are Coming
Attendees are looking for information, but they want more content than what they could get on a website.
A virtual event is a great opportunity to provide additional educational and informational content in a variety of mediums!
A virtual event provides you with a robust, interactive platform that allows you to teach, offer interviews, post video, chat, host talks with experts, and allows attendees to access resources in a truly educational format. The value of hands-on resources is vast, and the value your attendees walk away with is tremendous!
4. Marketing Your Event is the Key to Success
Marketing your virtual event is a critical aspect to its overall success. It's important to communicate with your audience about the value of the event, what they will walk away knowing and what they can expect when they join virtually.
Promote your event early and often to help spread awareness and interest!
Another important tip:
Make sure you send out a reminder communication that occurs at the start of the event. People are more likely to click through to an event that is occurring 'right now'. Marketing with clear and consistent messages will help families spread the word to their own networks and boost the participation of your event.
Looking to make event planning easier?
We've specifically designed our platform to help event organizers streamline the event planning process.
DID YOU KNOW?
Virtual events can continue to be a resource after the live portion is over! This makes a single event a valuable ongoing promotional asset for your school!
Are you looking to upgrade your K12 events beyond a Google Meet link to a more flexible and convenient option that increases...
Join the BoothCentral Community!