Support members of the community and business owners by planning engaging in-person or virtual events — in a safe space for all! Here are just a few of the incredible events your chambers of commerce can organize (or host virtually) with BoothCentral!
Job Fairs
Showcase the different job opportunities with your chamber members with a virtual job fair! Our platform includes virtual booths for each job opportunity, where individuals review information, videos, and images of the job. This allows potential candidates the opportunity to learn more about the open positions. Through video chat they can talk with hiring managers, just as they would in an in-person setting!
Fairs and Festivals
You have a lot of moving parts when it comes to planning your community fairs and festivals. You can seamlessly use our all-in-one platform to plan your event from start to finish. Process payments, organize vendors and have all your reports so you can host a fair that is organized and showcases the local talent in your community. In-person events just got easier!
Virtual Business Meetings
Is it time to go beyond the typical zoom call? With BoothCentral you can host virtual meetings with the ability to personalize the interface and provide upfront information. Want everyone to access that agenda? No problem! You can have all the information right in the sidebar easily viewed by all attendees!
Community Events
Acknowledge the wonderful businesses, partners, and supporters with community events! Shine a light on their contributions and support and provide the opportunity to learn from and meet with community partners. Our platform allows you to plan and organize your vendors, ensuring a diverse event for all. What about those reports? We have you covered with a system that populates your reports automatically.
Networking Events
Give the unique opportunity to talk with professionals in a variety of careers with networking events! Virtual events allow you to tap into professionals outside of your geographic location for endless possibilities and unique career perspectives. Plus career professionals love the flexibility! They can participate without traveling.
BoothCentral is able to help you plan and launch your events- may it be in-person or virtual. We believe in making your ideas happen without the stress of managing different forms and platforms. We collaborate with you so you can connect with your community. It is just that simple, and just that awesome.
Looking to make event planning easier?
We've specifically designed our platform to help event organizers streamline the event planning process.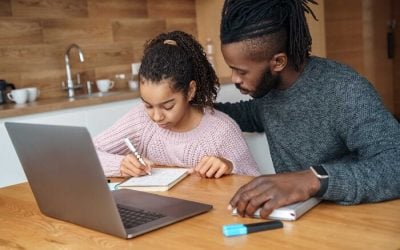 Running a successful K12 event doesn't have to be complicated or break the bank. BoothCentral offers a flexible and convenient...
Join the BoothCentral Community!